Robert Barker is best known as a television Game show host for CBS's The Price is Right. He also hosted the show Truth or Consequences from 1956 to 1974. Incidentally, the 'Price Right' is the longest running TV game show in the history of North America, with a  successful stint from 1972 to 2007.
Early life and education
Barker was born in Darrington , Washington with most of his youth spent on the Rosebud Indian Reservation in South Dakota. He is a member of the Sioux tribe of Native American, being 1/8th Sioux. His father, a foreman on the electrical high line of the state of Washington, died after sustaining an injury from a fall from one of the towers in 1929.
He attended Drury University (then Drury College) on a basketball scholarship. During World War II, Barker was in the Navy as a fighter pilot but the war ended before his assignment to a sea based squadron. He returned to the university to finish with a Degree in Economics.
Sponsored link
Bob Barker – Young Pictures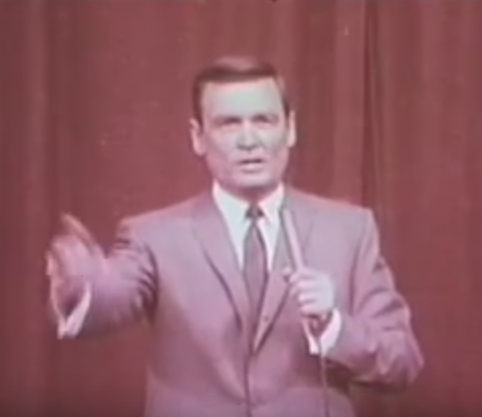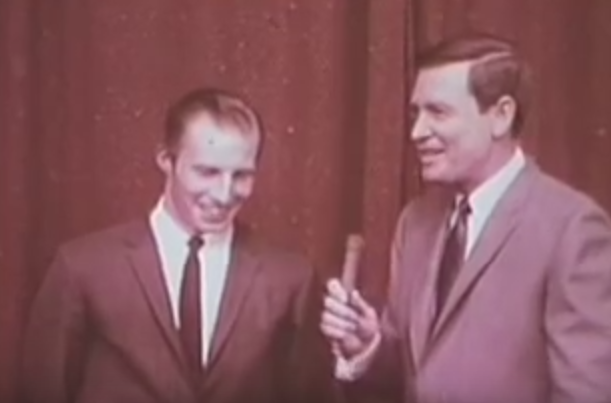 Career
His first broadcast job was at KTTS-FM Radio, in Springfield. After that he went to Florida and then moved again to California, where he got his own show on the Radio, The Bob Barker Show. It was on this show, that game show producer Ralph Edwards heard the voice of Bob Barker and admired his style and voice.
His time with Truth and Consequences began on December 31st 1956 until 1974. End of the Rainbow (1957) was his next venture albeit short lived as it lasted until 1958.
It was The Price is Right game show that was to be the signature show of Bob Barker. Barker hosted it from 1972 – 2007. It was a revival of the original show and initially Dennis James was to have hosted the same, but CBS expressed their desire to get Bob Barker on it instead.
In this 35 year run, Barker became much more associated with the series than Bill Cullen of the original 1956 – 65 run.
In 2007, Drew Carey took over from Bob Barker as the new host of The Price is Right.
Sponsored link
BoB Barker – Wife
Barker married Dorothy Jo Gideon on January 12 1945, she was his high school sweetheart. The couple had no children and she passed away on October 19 1981.
He was briefly involved with Dian Parkinson from 1989 to 1991. This ended in legal action.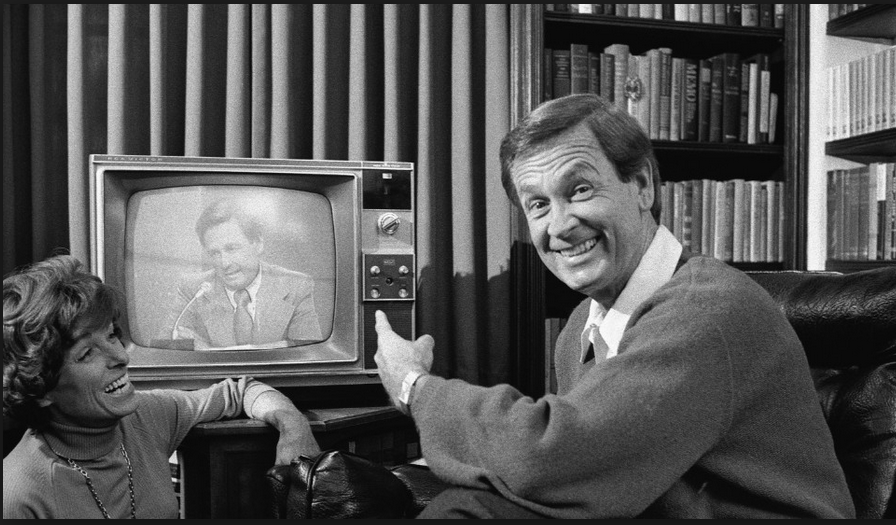 Controversies
Former model for the show Dian Parkinson filed a case against Barker in 1994 citing sexual harassment. As per her account, she was threatened to be fired following the end of her three-year relationship with Bob Barker. She later dropped the case.
Another model, in 1995, Holly Hallstrom filed a suit against Barker for wrongful termination. This suit ended with a settlement
Subsequently two Production Assistants, both women, each sued Barker for wrongful termination. Again, these suits ended in a settlement.
Another lawsuit emerged for wrongful termination by Deborah Curling in 2007 but this was dismissed.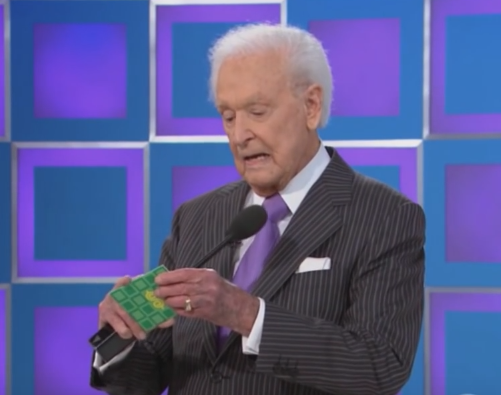 Trivia
Bob Barker is a vegetarian since 1979. He and his wife were animal rights activists who advocated animal neutering as a means of animal population control.
He made efforts to close down the bear exhibit at a Cherokee reservation in light of the appalling conditions. He also made a donation of $5 million to the Sea Shepard Conservation Society to purchase and outfit a ship to investigate Japanese whaling operations in 2010. The ship was named MY Bob Barker. He then began funding of a helicopter to accompany the ship.
He is a 19 time Emmy award winner; 1999 Lifetime Achievement Award holder for Daytime Television. ; a star on the Hollywood Walk of Fame and numerous other honors and awards.
His autobiography was published in 2009, and was titled Priceless Moments.
Bob Barker – Salary and Net Worth
Bob Barker's net worth stands at an estimated $70 Million. His annual salary is $10 Million
Sponsored link