William 'Bill' Maher is an American political commentator, comedian, and the current host of the talk show "Real Time with Bill Maher" which airs on HBO. He previously hosted a similar talk show called 'Politically Incorrect' which aired on Comedy Central and then on ABC.
On 14th September 2010, Maher got a star on the Hollywood Walk of Fame.
Early Life and Education
Bill was born on January 20, 1956 to nurse Julie Maher and radio announcer and network news editor William Aloysius Maher, in Manhattan, NYC. He grew up in River Vale, New Jersey. His father was an Irish-American Roman Catholic while his mother's Jewish family migrated from Hungary.
Sponsored link
Bill attended Montvale's Pascack Hills High School and graduated in 1974. He then went to Cornell University and graduated with a double major in History and English in 1978.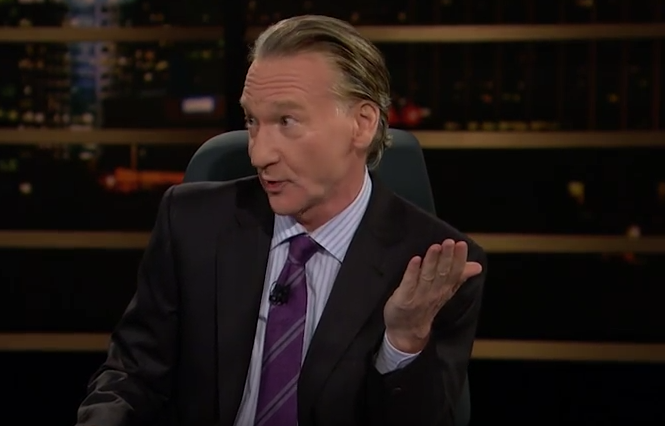 Career
Maher started his career as an actor and comedian in the late 1970s. In 1982, he began appearing on the shows of David Letterman and Johnny Carson. He also made TV appearances in different shows like Sara, Charlie Hoover, and Murder, She Wrote, etc., and in movies like D.C. Cab, Cannibal Women in the Avocado Jungle of Death, Ratboy, Pizza Man, etc.
Bill began hosting the late-night talk show "Politically Incorrect with Bill Maher" in 1993 on Comedy Central. The show moved to ABC in 1997. ABC did not renew Maher's contract for the show after he made an on-air controversial statement about the 9/11 attacks, just a few days after the terrorist act. Maher agreed with his guest on show, Dinesh D'Souza, and stated that President Bush was wrong and that the attack by the terrorists was not a cowardly act. The show was cancelled in June 2002.
Sponsored link
Bill became the host, co-writer, and co-producer of the talk show 'Real Time with Bill Maher' in 2003. The show was renewed for 2 more years in 2016. The show has been praised by many and has received nominations for 6 Writer's Guild awards and over 10 Primetime Emmy Awards.
Bill Maher – Controversy
On 2nd June 2017, Bill used the derogatory N-word when interviewing Republican Senator of Nebraska Ben Sasse during live telecast of his HBO show. He was widely criticized by all, especially on twitter and other social media. Maher later apologized for using the slur and stated that he regretted saying the offensive word. Sasse also tweeted that he should have voiced his disapproval at that very instant instead of just exhibiting mild discomfort. HBO also criticized it as being completely tasteless and inexcusable and stated that it would be edited from the show's reruns.
Personal Life and Trivia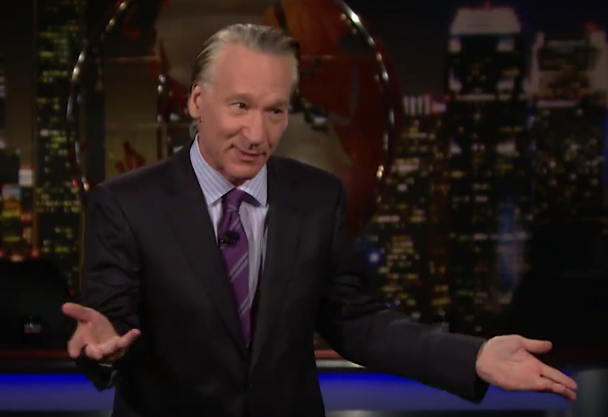 Maher has never married. He has dated many women, including Tracy Richman, actress Adrienne Barbeau, painter/adult star Heather Hunter, actress/model Amber Smith, Arianna Huffington, model Karin Taylor, Miss USA 97 Brook Lee, actress Vanessa Kay, actress Aiko Tanaka, screenwriter Bai Ling, Playboy cyber-girl Coco Jonhsen, author Karrine Steffans, educator Cara Santa Maria, and Anjulie Persuad.
Bill has been nominated for the Emmys 22 times and has not won even once.
He has minority ownership in the New York Mets.
He is an atheist and made documentary film called Religulous in 2008 which was based on his critical views on organized religion.
Bill supports animal rights, same-gender marriage, and cannabis legalization.
Bill Maher – Salary and Net Worth
His current salary is $6 million per year and his net worth is estimated to be about $30 million.
Sponsored link