The dangerously pretty and petite American singer and actress is the favorite of many.  Born with the name Ariana- Grande Butera, she is a pop-singer that won millions of hearts. She ventured out very early in her career at the age of 13. When the singer does not record songs she is seen involved in charity with a group named Kids Who Care. The singer known for her amazing fan connect and her unassuming personality. She is also loved for her hilariously precise impressions of signers like Celine Dion, Shakira, Britney Spears and many other vocalists.
Ariana Grande has a huge presence on social media, second only to Taylor Swift.  The charming singer has won two Grammy nominations, two American Music Awards, two MTV Europe Music Awards and many other honors. Her singles 'Love Me Harder' , 'Bang Bang',  'Problem' and 'Break Free' from her album 'My Everything' (2014) were chartbusters.  In March 2016, Ariana Grande released a single 'Dangerous Woman' from the album of the same name, which debuted at Top 10 on the Billboard Hot 100. She is the first person ever in Billboard Hot 100 to have every lead single  (Dangerous being the fourth one) from all successive (previous 3)albums reached top 10 positions.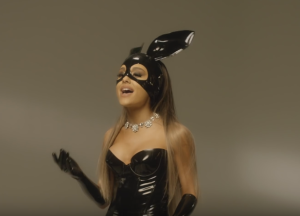 Sponsored link
Early life and Background
This sitcom star Ariana Grande who evolved into a pop sensation was born in Boca-Raton, Florida on June 26th, 1993. She started performing on stage when she was little. Being a part of the Broadway play at the age of 15 landed her a few roles on television.  After playing the role of Cat in the T.V sitcom Victorious she debuted into her musical career. Born to graphic designer father and a working mother Ariana was very driven. The singer's first two albums were a hit and her popularity was fueled with the song "My Everything".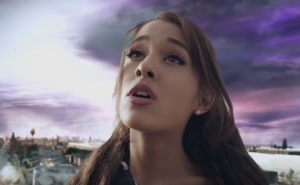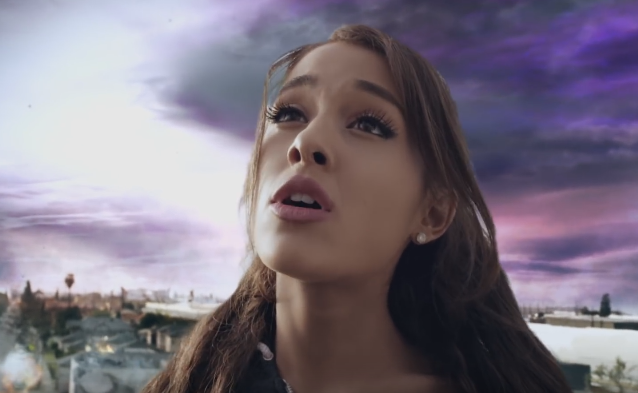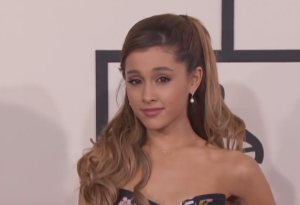 Ariana Grande – Ethnicity
She is of Italian descent, she is part Abruzzese and part Sicilian.
Parents
While her father Edward Butera is the owner of a graphic design firm in Boca Raton,  Ariana Grande's mother Joan Grande is a CEO of a telephone and alarm system firm called Hose-McCann communications.  Ariana's parents shifted to Florida from New York when Joan was pregnant with her. Her parents separated when Ariana turned nine.
Ariana Grande's brother  Frankie Grande
He is the older half brother of Ariana, he was born to Joan and Victor Marichone, a doctor  on January 24, 1983. He is also a multi-talented personality like Ariana; he is a theater actor, dancer, singer, producer, Youtuber and producer.  He has produced Broadway musicals and has even taken part in them.  He was also a contestant in Big Brother 16. He has judged America's Best Dance Crew in the year 2015.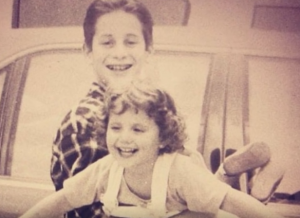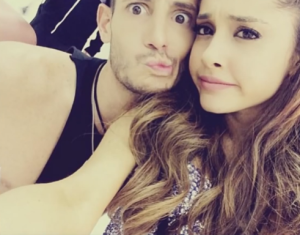 Ariana Grande – Childhood and Teenage Pictures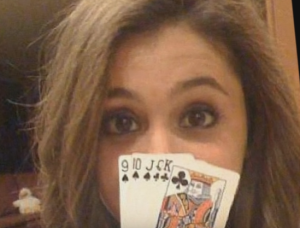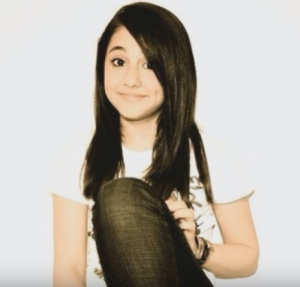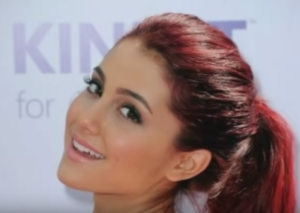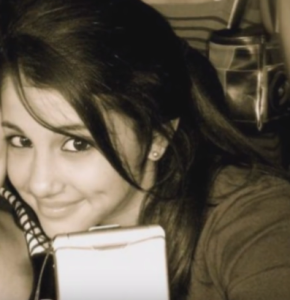 Ariana Grande as a Kid
As a child, she took to theater like fish to water. She was a part of the Fort Lauderdale Children's Theater,  her very first role was that of Annie. She has also acted in shows like Beauty and the Beast and Wizard of Oz. When she was 8, she sang a Karaoke song in a luxury cruise liner. Her TV debut was singing  'The Star Spangled Banner' for the team Florida Panthers.  She has studied in two schools North Broward Preparatory School and the Pine Crest School.
By 13, Ariana Grande became determined about being a singer too. She arrived in Los Angeles and met managers, expressing interest to record an R&B album when she was only 14. Of course, they didn't take her seriously but she kept pursuing her passion. She began to sing at every given opportunity, including singing in 'Birdland' the New York City jazz club.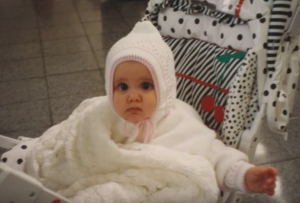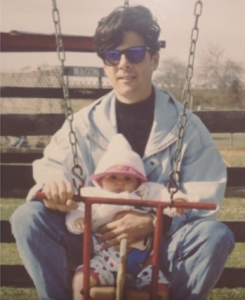 Sponsored link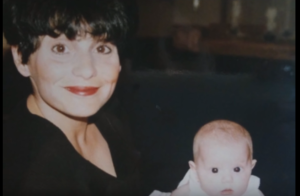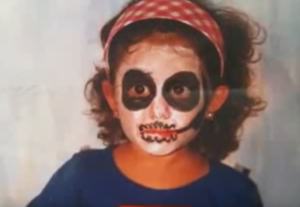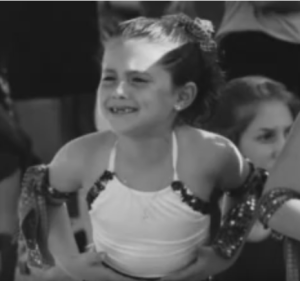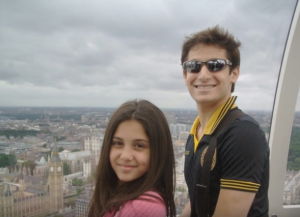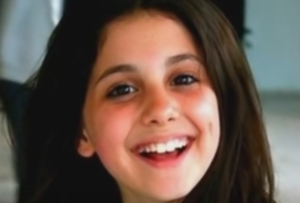 How Ariana Grande was 'discovered' and went on to become famous

Grande was able to bag a meaty role in the show 'Victorious'. She played the character of 'Cat Valentine' for the show aired on Nickelodeon. It was this show where she sang the 'Victorious' soundtrack making an appearance on record.
When she shot for Victorious (2010), she began to work on her vocals. She also trained under a voice coach called Eric Vetro. During the shooting of Victorious, she made many recordings of herself singing songs by talents like Whitney Houston, Mariah Carey, Adele and Britney Spears. When the first seasons of Victorious wrapped up, she uploaded her videos on YouTube.
Someone from Republic Records happened to check her out on YouTube and sent the links to the CEO Monte Lipman who was pleased with what he saw, or more precisely, what he heard. She released her first single ' Put Your Hearts Up' in 2011, a song that she later went on to say, was her regret because she felt it was  not sung and shot well. But she added that she couldn't deny the song was her stepping stone to success.
Soon, Grande was on her way to release her first studio album called 'Yours Truly' in 2013 which peaked at number 1 position in US Billboard 200. She is the 15th female artiste overall to have her album reach the top of her charts.
In the year 2014, Ariana released the album 'My Everything' that sold 69,000 copies making it a huge hit in the first week. Her career is one of the brightest teen careers, having won four Teen Choice Awards.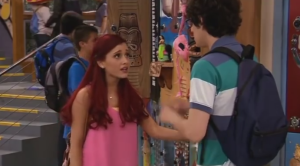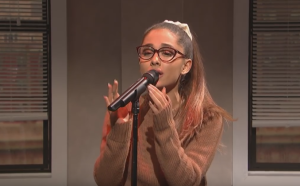 Boyfriends

The lady has a colorful dating history.  She dated Graham Phillips (actor)  during the course of making a musical called 13 in 2008. The relationship lasted till December 2011. She was then in relationship with YouTube sensation Jai Brooks from 2012 to 2013. She dated Nathan Sykes from August to December 2013. In May 2014, she got back to Brooks but the relationship was quite short-lived, they called it quits in a matter of three months. Then Ariana Grande was involved with Big Sean, the rapper, from April 2015 but the relationship ended in the December of the same year.  As of 2016, Ariana Grande is in a relationship with backup dancer Ricky Alvarez.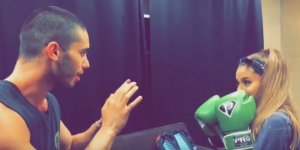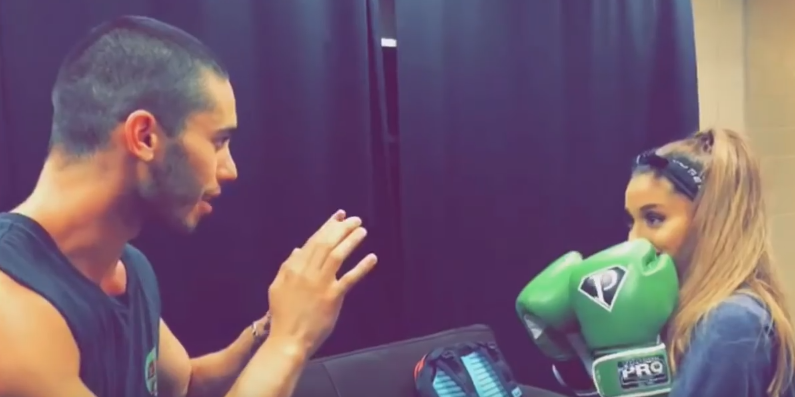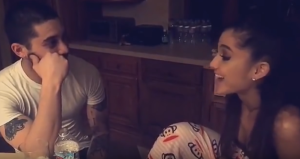 Ariana Grande – Net Worth and Salary
The 1.53 feet tall petite pop-icon has an estimated net-worth of $ 10 million. She is the youngest and the richest celeb whose income flows from the catchy songs. She earned a salary of $6,000,000 in the year 2013 with her album sales. Her average annual earnings is $1.6 million which of course is a modest sum exclusive of the sales of her records.
Ariana Grande has been raking in the big bucks even during her teenage stint as the 'Cat Valentine' character in 'Victorious'. She was paid $9000 per episode with $4000 for the theme song and $3000 for songs in the course of the episodes. For a ditty last under 25 seconds, she was paid $1500. Her first album fetched her $50,000.
Controversy
The recent controversy of the Dough-nut licking incident found her guilty of stating some inappropriate statements. She stated that she hated America when in a store to show her disappointment in consumption of junk food. However she recorded an apology stating that it was an issue related to the food industry that got her over-board.
Ariana Grande – House
Ariana Grande has her own luxury apartment in the New York City. However, she mainly lives with her family in the home near Hollywood hills.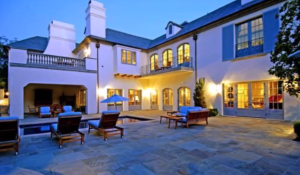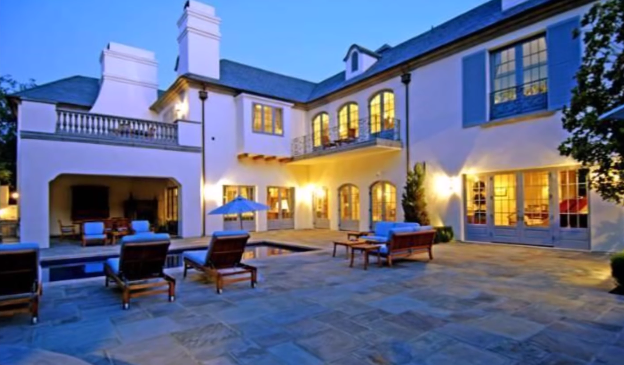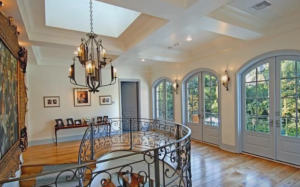 '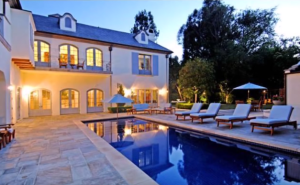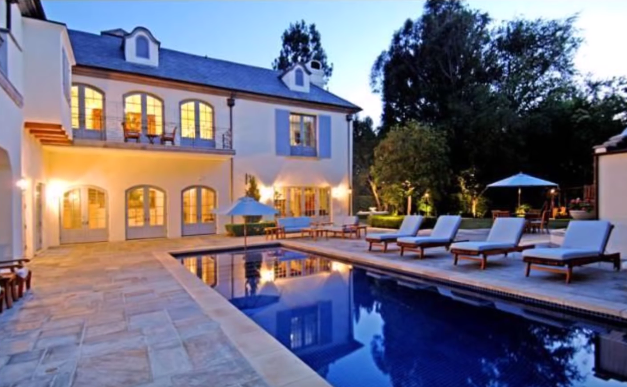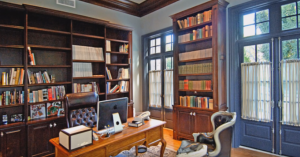 Sponsored link