Angelina Jolie is one of the most beautiful women in the world, one of the highest paid Hollywood celebrities and a crusader of human rights.  She is known for her movies in the same vein, as her socially relevant causes.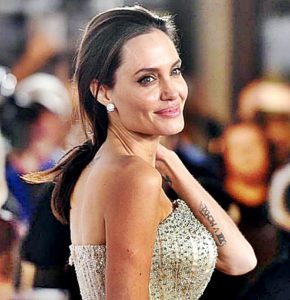 Early life
Angelina Jolie was born on June 4, 1975 to  actors Jon Voight and Marcheline Bertrand. She was keen about acting since the time she was a little girl; she even appeared in her father's film 'Lookin' To Get Out' (1982).  Her parents separated in 1976. She also has an elder brother, James Haven.
Sponsored link
Jolie however had a troubled teenage.  While she attended Beverly Hills High School, she became a victim of low self-esteem due to her thin physical appearance, big glasses and braces.  When she moved to Moreno High School, she adopted a punk lifestyle. She delved into a bizarre lifestyle with her first boyfriend.  There was a time, when she decided to leave acting and take on a job as a funeral director; she even took embalming classes at home. Post her traumatic breakup with her first boyfriend at 16, Jolie decided to take on theater seriously and even bought an apartment on rent.
Jolie suffered through eating disorders and grappled with substance abuse in her teens. She suffered from depression and even attempted suicide twice, at 19. In a shocking episode, she even hired a hitman to kill her, when she was twenty-two years old. She was kept under observation at the psychiatric ward at UCLA Medical center. Two years  later, when she was 24, Jolie said that she had become free of suicidal tendencies, after becoming mother to Maddox.
Jolie also had a troubled relationship with her father, she even asked the court to remove her last name and keep her middle name Jolie, which finally took effect in 2002, She began working on her relationship with her father in 2007, after her mother died. By 2010, the father and daughter were united publicly.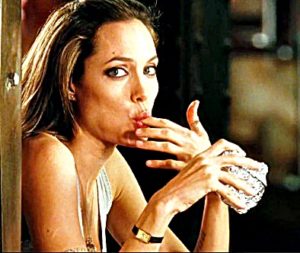 Angelina Jolie Childhood Pictures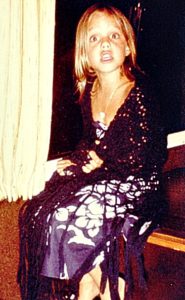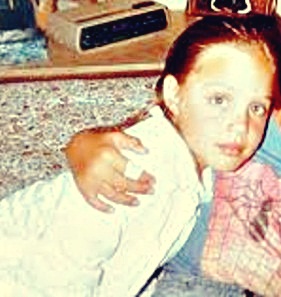 Career Rise
Angelina Jolie had a tough time, clearing auditions due to her awkward demeanor. Her first film was Cyborg 2, which was made for video. The movie tanked and the girl stopped auditioning for a year. She  got a role in 'Hackers' (1995) which flopped but went on to gain support, over the years.
Jolie came on her own with movies like George Wallace (1997) and Gia (1998). She also won an Academy Award for the Best Supporting Actress in the movie 'Girl Interrupted'.  She became a star to reckon with Tomb Raider (2001) where she starred as the video-game princess 'Lara Craft'. She upped the sensuality quotient with Original Sin, which released in the same year.
Angelina Jolie emerged as one of the best actresses of her time with Taking Lives (2004), Mr. & Mrs. Smith (2005), A Mighty Heart (2007) Wanted (2008), Changeling (2008) and Salt (2010). Changeling got her an Academy Award nomination for the Best Actress. She turned producer with movies like Land of Blood and Honey (2011) and Unbroken (2014). As a director, she made  'Maleficent' and even starred in it.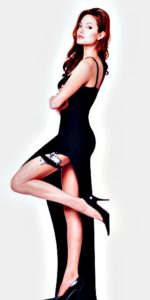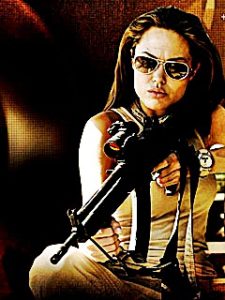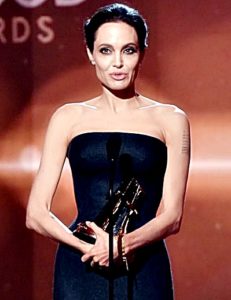 Cancer Surgery
At age 37, Jolie learnt that she had 87 percent chance of breast cancer due to a defective BRCA1 gene, which ran in the maternal side of her family. Her mother died due to breast cancer and her grandmother died  because of ovarian cancer. She went for a preventive double mastectomy in 2013 and two years later, went for preventative oophorectomy, as she had shown 50 percent risk for ovarian cancer.  The actress's brave stand won unanimous accolades across the world, as she had set an example of preventive-based solution for at-risk women. Post her mastectomy, Jolie went for a reconstructive surgery with implants and allografts.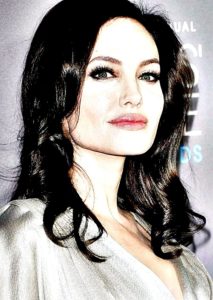 Social Work
Angelina Jolie is a stellar example of social work, she has essayed charity work in the fields of conservation, women's rights education and refugee rehabilitation.  Jolie is the Special Envoy for the United High Commissioner for Refugees.  She has been awarded several honors including Jean Hersholt Humanitarian Awards, Honorary Dame Commander of the Order of St Michael and St George (DCMG), besides many other recognitions.
 Angelina Jolie – Affairs and Relationships
After her breakup with her first boyfriend, she was in a relationship with British actor Jonny Lee Miller, with whom she worked on 'Hackers'. They married in 1996; an eccentric Jolie wore black rubber pants and white tee with her husband's name written in blood, on the tee. The marriage ended in a divorce in 1999.
The 1.69 meter tall Jolie fell in love and married actor Billy Bob Thornton on May 5, 2000, the marriage lasted for three years.  She was also in a lesbian relationship with actress Jenny Shimizu, while they were shooting for Foxfire (1996). Shimizu went on record to state that even though Jolie dated other men, she was involved with Shimizu, romantically. Apparently, the relationship lasted till 2005,
Jolie was accused of being a home-breaker, when she fell in love with Brad Pit during the filming of  'Mr and Mrs. Smith' (2005).  Brad and Angelina declined being in a relationship when he was married to Jennifer Aniston. Immediately post the Brad Pitt and Jenifer Aniston divorce in 2005, he began dating Jolie.  In 2006, Jolie announced that she was pregnant with Pitt's child. In 2012, Pitt and Jolie were engaged, the two married in their estate Chateau Miraval (France) in 2014.
Angelina Jolie – Children
Maddox Chivan was just seven months old when she was adopted by Angelina Jolie from an orphanage in Cambodia, on Mary 10, 2002. The child was from an orphanage in Cambodia.   The son proved to be a huge source of emotional support to Jolie, who seemed to have become more responsible after his presence in her life.
Jolie adopted the six-month Zahara Marley on July 6, 2005 from an orphanage in Addis Ababa, Ethiopia. After she changed her name to Jolie -Pitt, Brad formally adopted Jolie's children, Maddox and Zahara.
Jolie's first biological kid was  Shiloh Nouvel, born on March 27, 2006 born in Swakopmund, Namibia.
At that time, Jolie was married to Bob Thornton. Post her divorce to him,  Jolie raised the child as a single parent. In 2007, she adopted a three-month old son from Ho Chi Minh city, known as Pax Thien. In July 12, 2008, Jolie became mother to twins, son Knox Léon and daughter, Vivienne Marcheline
Sponsored link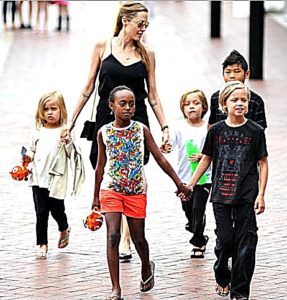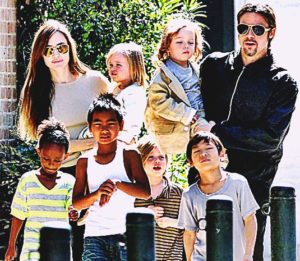 Angelina Jolie divorce  – Reason
Angelina Jolie divorced Brad Pitt on September 19, 2016, though there were formally separated on September 15, 2016. The reason has been cited as irreconcilable differences', even though sources close to the couple state the Jolie took the step because she did not want Pitt to be a negative influence in her kids's lives. Apparently, she was fed up with Pitt's angry outbursts, substance abuse and alcoholism, which she felt could set a bad example to the kids.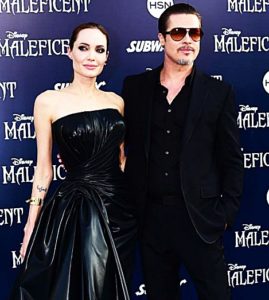 .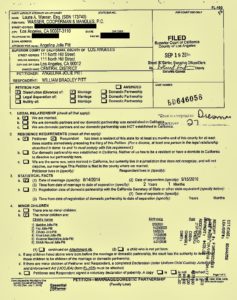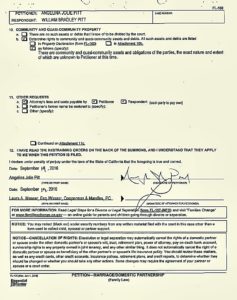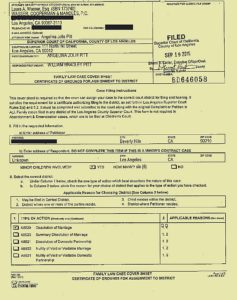 Angelina Jolie – Net Worth
Her net worth is $160 million. As a power couple 'Brangelina,, both Jolie and Pitt are together worth $400 million.
Angelina Jolie – House
Jolie and Pitt together own Chateau Miraval, a huge palatial villa in the French countryside of Correns. The property is royal in every sense, with a 1200 acre estate area, replete with 35 rooms in the main house, and many other houses that are given on rent. The regal property lies on an ancient Roman road, and has olive trees, pine forests, vineyards and a private lake, among other delights.  The property was bought for $40 million in 2012.
Brad and Angelina have a huge palatial property in New Orleans, worth $6.5 million. This is a historic property with five bedrooms, three and a half bathrooms and a guest house.  Jolie also owns her own home at Lauren Canyon.
In 2007, the couple bought a house next to Waldorf Astoria Towers, next to the famous hotel in New York.  The couple also have $5 million home in Santa Barbara, California, which is sprawled across 11 acres, close to Gaviota State Park. The property which was purchased in 2000 for $4 million, is mainly used as a vacation home.
Sponsored link