Aamir Khan is an Indian film actor, producer, director, and TV presenter. With a net worth of US $185 million, he is one of the most influential, popular, successful actors in Indian cinema. His annual earnings come from movies that he acts in, commercial endorsements, and productions, which total up to nearly 100 crores a year. Khan was paid INR 3 crore per episode for presenting his TV show 'Satyamev Jayate.'
In 2003, Khan was honored with the Padma Shri and then in 2010, by the Padma Bhushan by the Government of India. In 2012, he became a UNICEF ambassador for promotion of child nutrition. In 2013, he was featured in the list of '100 Most Influential People in the World' by TIME magazine. He is a tennis enthusiast who like Roger Federer.
The 1. 65 meter tall Khan has won 4 National Film Awards (till 2015). Even though he has won 7 Filmfare Awards and numerous other such awards from media houses and trade magazines, Khan does not attend these popular film award ceremonies nor accept the awards. He has stated that the authenticity of these awards and the associated selection procedure is questionable. He only accepts and attends the National Film Awards. He also attended the Academy Awards when his film 'Lagaan' was nominated for the 'Best Foreign Language Film.'
Sponsored link
Early life, Education, and Background
Aamir Khan was born as Mohammed Aamir Hussain Khan on March 14 1965 to Zeenat Hussain and film producer Tahir Hussain in Mumbai. He has two sisters and a brother, actor Faisal Khan. He is the eldest. From his grandmother's side, Aamir is related to Abdul Kalam Azad, an Indian philosopher. Many of his relatives also belong to the Hindi film industry, including actor Imran Khan and director-producer Nasir Hussain.
Aamir did his pre-primary education at J.B. Petit School, then attended St. Anne's High School in Bandra before moving to Mahim's Bombay Scottish School for his 9th and 10th grade. He then went to Narsee Monjee College and graduated from the 12th grade.
Khan competed in tennis at the state level and has stated that his interest was more in sports rather than studying. He has also stated that his childhood was tough due to financial issues faced by his father and his production company. He recalls being under a fear of being expelled from school for not paying the fees.
Aamir worked as a child actor in two movies. When he was 16 years old, he was involved in making 'Paranoia,' a silent film. He worked on the film clandestinely as his parents did not want to pursue a career in the movies due to the bad experience of his father. Aamir has however stated that working on this film is what encouraged him to make a career in the movies.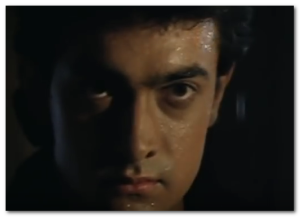 After Paranoia, Aamir joined Avantar, a theater group and worked backstage for a year before eventually acting on stage for some Hindi, Gujarati and English plays. Despite parental disapproval, Aamir discontinued his studies after the 12th grade and started working as an assistant director in movies produced by his uncle Nasir Hussain. He also acted in documentaries made by FTII students and had a minor role in the 1984 movie "Holi".
Career and Success Story
Aamir Khan got a leading role in the 1988 movie Qayamat Se Qayamat Tak. It was produced by Nasir Hussain and directed by his son Mansoor. Aamir was paired with Juhi Chawla in the movie. The film was a 'Romeo and Juliet' like tragedy that featured opposition by parents and unrequited love. It was a big commercial and critical hit and launched its leading pair to stardom.
Aamir then starred in commercially unsuccessful but critically acclaimed 'Raakh' for which he won a National Film Award. He had 5 movies that released in 1990, out of which only 'Dil' was a hit. Khan then started working in one movie a year and had hits like Dil Hai Ke Manta Nahin (1991), Jo Jeeta Wohi Sikandar (92), Hum Hain Rahi Pyar Ke (93), Rangeela (95), Raja Hindustani (96), and Andaz Apna Apna which has now attained cult status. His career then plateaued and he had average hit movies like Ishq, Ghulam, and Sarfarosh, etc.
Sponsored link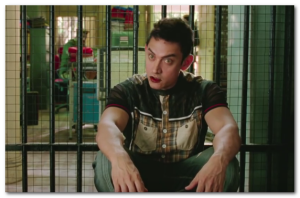 In 2001, Khan launched his production house and made the film 'Lagaan.' It was a phenomenal hit and was nominated at the 74th Academy Awards for the Best Foreign Language Film. His later movies include 'Dil Chahta Hai,' 'Mangal Pandey: The Rising,' 'Rang De Basanti,' and 'Fanaa'. In 2007, Khan turned director with the movie 'Taare Zameen Par.'
Aamir starred in Ghajini in 2008. It was a huge commercial success and started the streak of blockbuster films for Aamir. It also launched the 'well-known' 100 crore club. His later films,Taare Zameen Par,  3 Idiots, Dhoom 3, and PK were even bigger hits and raked in unbelievable collections at the box office.
Aamir's TV show Satyamev Jayate debuted in varied languages in 2012 and became very popular. The show discussed varied social issues in Indian society such as dowry, child sexual abuse, female feticide, etc.
Aamir Khan – House and Cars
Aamir Khan lives at Shahabad House which is spread across 5000 sq. ft. Two floor above his current residence is the flat when he lived as a child. Khan is currently planning to convert his Bandra home into a huge luxury mansion that covers 20,000 sq. ft. and features extravagant interiors and stunning architecture. Besides this home, he also owns many estates in varied places.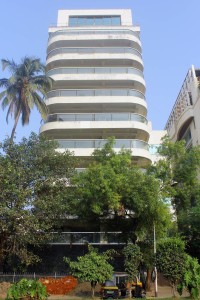 Khan always has had a passion for expensive bikes and imported cars. He currently owns a 6.6-litre V12 Rolls-Royce Ghost. Other inclusions in his fleet of cars include a Mercedes Benz, Toyota Fortuner, Nissan, and Ford.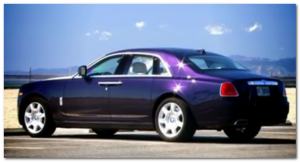 Personal Life and Trivia
Aamir married Reena Dutta on 18th April 1986. She was his childhood sweetheart and had a minor role in his debut movie 'Qayamat Se Qayamat Tak.' She also worked as a producer for the movie 'Lagaan.' The couple have a daughter Ira and son Junaid. After 15 years, Khan filed for divorce in 2002. Both children are in the custody of Reena.
Khan married Kiran Rao in 2005. She was an assistant director for the movie Lagaan and directed the movie 'Dhobi Ghaat.' The couple had a son in 2011 via surrogacy.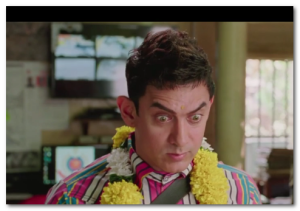 Khan became a vegan like his wife Kiran in 2015.
Tahir Hussain died on Feb 2010. Aamir was involved in a custody battle with his father for Faisal his brother. He lost the battle in 2007.
Sponsored link